Back to: Introduction to Autodesk Inventor 2020 – for the absolute beginner (Part 1)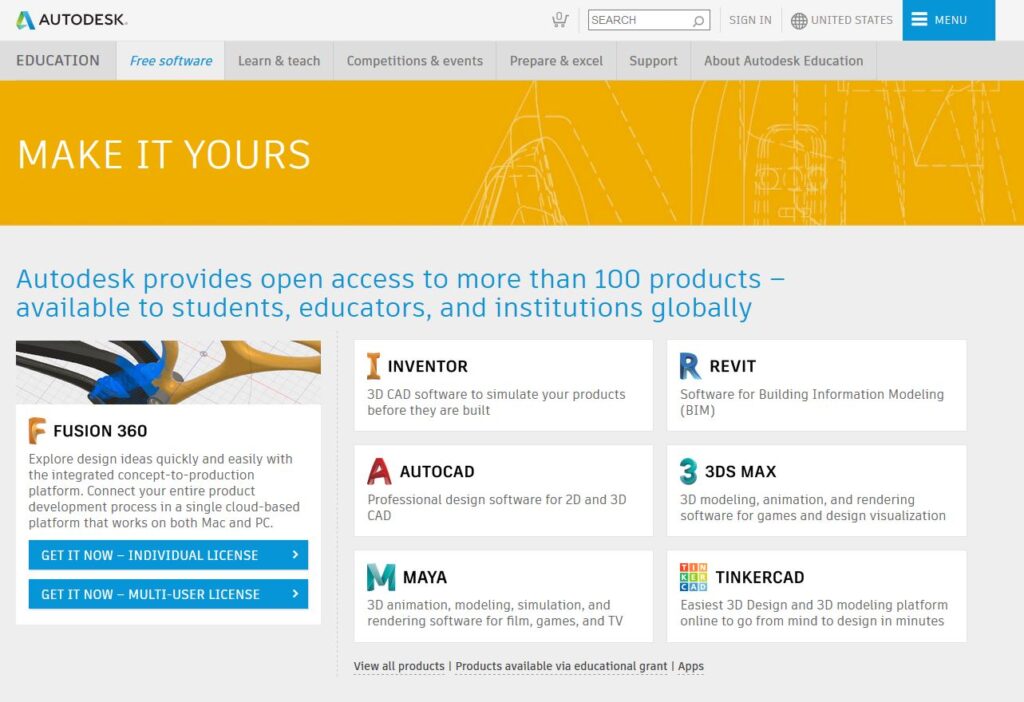 [This lesson has no video.]
If you already have Inventor installed on your computer you can skip this lesson.
Get a user license:
Autodesk offers free licenses for Inventor to eligible students and educators. Go to https://www.autodesk.com/education/free-software/featured for more information. Autodesk also offers free licenses for several other software packages, included CFD (computational fluid dynamics, i.e. virtual wind tunnel).
For commercial users, go to https://www.autodesk.com for full price list and for free 30-day trials.
Download and install:
To download Inventor you first need to create a user account at Autodesk.com. If you believe you are an eligible student or educator, make sure to register with your student/educator email address. The license key will be sent to you in an email.
If you are not an eligible student or educator, you can still download a free 30-day trial.
Note that the software is large , ~12 GB, so make sure you are on a fast and stable internet connection. Follow the instructions to download and install.
It is recommended that you have at least 40 GB free space before you download and install. Note that Inventor only can run on Windows. If you have a Mac, you have to create a Windows partition.
Inventor is a large software package and may take an hour or more to install. Close all other programs, including email and internet browser before you start the installation.
Topics covered in this lesson:
How to download Inventor
How to acquire an Inventor user license