Welcome to Fusion 360 for the absolute beginner! Autodesk Fusion 360 is a user-friendly CAD software that is free for hobbyists and other personal use. It is cloud-based and runs on both Mac and PC.
In this course you will make a simple Easter Egg that is designed to be 3D printed. It uses only a few functions in Fusion 360, so if you haven't used Fusion 360 before, you also should take the CAD Envy course where you create a Race Car Key Fob – it is much more in depth (and free as well). However, this is a shorter course and if you are in a hurry (and need an Easter Egg!) then this is the perfect place to start your epic CAD adventure! 😀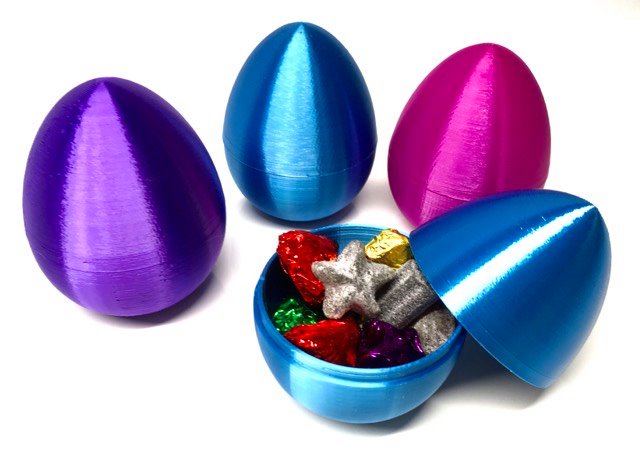 The learning outcomes for this course are:
Download and install Autodesk Fusion 360
Create a simple design with two solid bodies
Export the part in STL format suitable for 3D-printing
In this course you will learn the following features in Fusion 360:
Sketch lines, splines, and circles
Dimensions
Revolve and extrude
Engrave text
Chamfers and fillets
Edit sketch and feature
Material and appearance
Export as STL file format for 3D printing
Free enrollment:
You can enroll in this course for free by clicking the "ENROLL" button below. By enrolling you can track your own progress. You can take most of the course without enrolling, but you cannot watch the last two lessons so I suggest you enroll directly.
FREE as Test Pilot
This is one of my first Fusion 360 CAD courses and I'd love you to try it for free!
Click ENROLL to become a CAD Envy Test Pilot! 🙂
Get started with Fusion 360
Make the Easter egg
3D printing