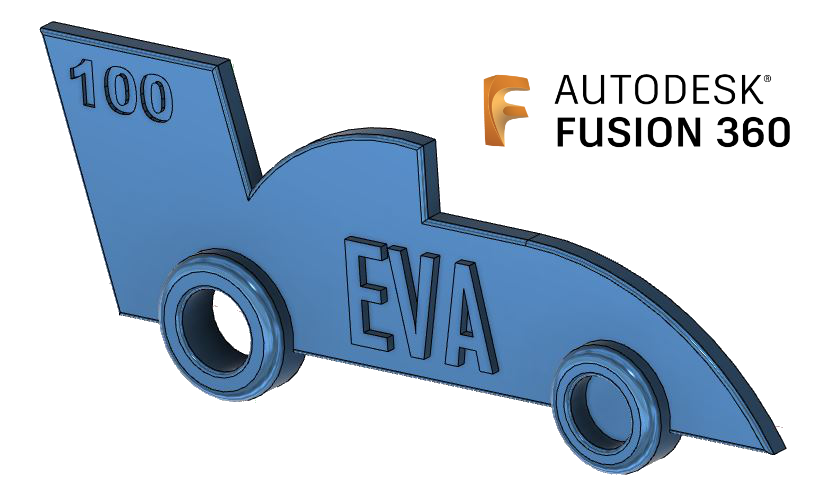 Welcome to Fusion 360 for the absolute beginner! Autodesk Fusion 360 is a user-friendly CAD software that is free for hobbyists and other personal use. It is cloud-based and runs on both Mac and PC.
In this course you will make a cool personalised race car shaped key fob that can be 3D printed. I think that is the perfect design to start your epic CAD adventure! 😀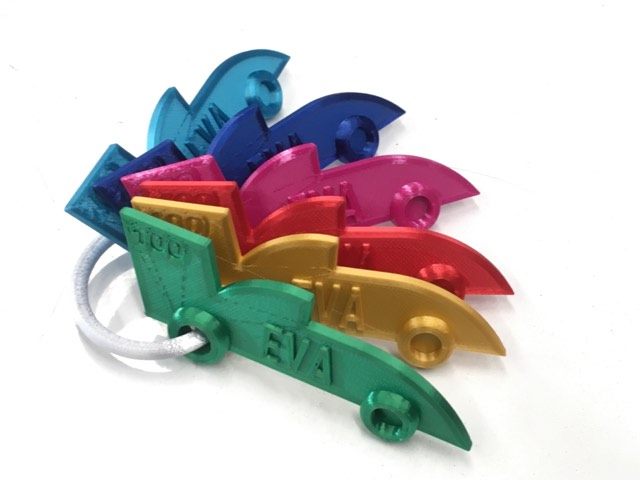 This course was originally created for the high school electric vehicle building competition EVolocity, but it is suitable for anyone wanting to learn CAD. Last year we used this particular design for a CAD workshop with students from the age of 10 and upwards, and they all learned to CAD in an afternoon. That's how easy it is to CAD using modern modern software.
If you for some reason prefer to take the course without videos, for example if your internet connection is weak or intermittent, or for working off-line, you can download the tutorial as a PDF document here.
The learning outcomes for this course are:
Download and install Autodesk Fusion 360
Create a simple part
Export the part in STL format suitable for 3D-printing
In this course you will learn the following features in Fusion 360:
Sketch circles, lines, and arcs
Constraints
Extrude
Emboss/engrave text
Rounds, fillets, and chamfers
Edit sketch and feature
Material and appearance
Export as STL file format for 3D printing
FREE as Test Pilot
This is my first Fusion 360 CAD course and I'd love you to try it for free!
Click ENROLL to become a CAD Envy Test Pilot! 🙂
Get started with Fusion 360
Make the race car key fob
Export for 3D printing